Pest Wranglers provides superior pest control services to residential and commercial customers.
Through thorough and attentive inspections we find the root of the pest problem so we can treat not only the symptom, but the cause as well.
Inspections
Buying a home and need a Wood Destroying Organism report for your lender? Pest Wranglers can handle that for you, too. Maybe you just want peace of mind that your new home isn't secretly being destroyed by hungry termites.
Pest Wranglers offers "Peace of Mind" inspections at NO CHARGE! What other company will give any service for free?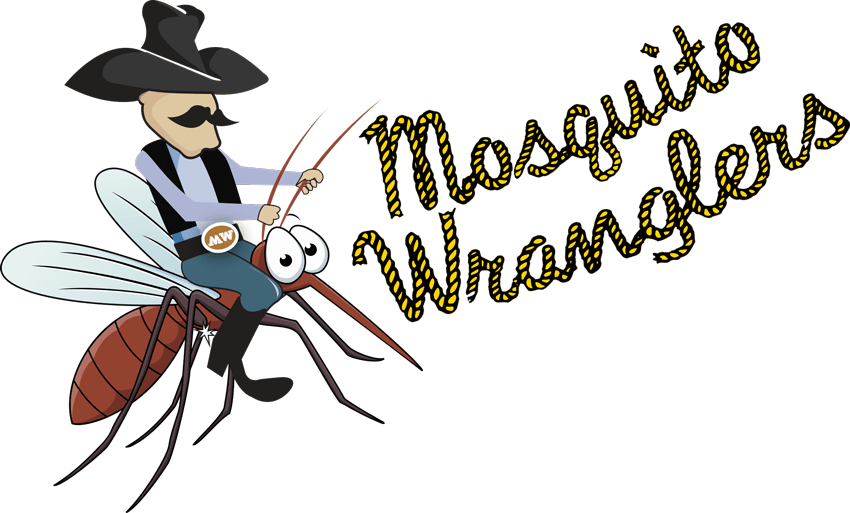 Mosquito Treatments
Pest Wranglers offers both organic and inorganic seasonal mosquito treatments that will allow you to enjoy your yard without the need for smelly candles or spraying yourself and family down with chemicals.
Our preferred method of mosquito control is based on a fungal agent that kills adult mosquitoes and inhibits the growth cycle of young mosquitoes. Think of it as mosquito birth control. The best part of this service is that it is NON-TOXIC to birds and mammals, does not target bees or butterflies and is effective for up to a full month!
Our organic treatment is a combination of materials that we apply as a light mist to the greenery around your home repelling mosquitoes for up to three weeks.
We also offer a traditional mosquito misting method that will kill the adults and a product that prevents mosquito growth and breeding for up to three weeks. We apply the mixture to the as a fine mist to the greenery around your home as well as the lawn, mulched gardens and other areas where mosquitoes thrive.
Finally, we can install an automatic mosquito misting system for those who want total control of their mosquito program.
We also utilize mosquito dunks in areas of standing water that cannot be drained.
Pet Waste Removal
Let's face it. We love our pets, but we don't love poop duty! Poop Wranglers offers weekly pet waste removal for less that you're paying the kids in allowance, probably. Removing pet waste not only makes for a more enjoyable yard experience, but it also helps keep fly populations around your home to a minimum by taking away a breeding site. We can even sanitize and deodorize the yard if you like.
Poop Wranglers doesn't just scoop and deposit into your cans, either. We haul it away for good so let us pick up what Fido leaves behind!
Need poop removal for a large area like a dog park or your apartment complex? We have special rates for you!
(limited service area)
Pool Maintenance
Our pool service includes:
cleaning skimmer and pump baskets and pool cleaners
skimming and scooping debris from the surface and bottom of your pool
brushing the steps, ledges, walls and tile as needed
All chemicals needed to keep your water sparkling clear are included in our service as well.
If you have a sand filter, we'll even backwash it for you!
But our service doesn't stop there. We'll notify you of any equipment issues we come across and let you know what we can do to repair it.
We'll also remind you when it's time to clean your filter cartridges or DE filter panels and if you don't feel up to cleaning them we can take care of that for you, too.
Finally, we will make recommendations on how to get even more enjoyment out of your pool like switching from chlorine or bromine to a salt cell for water sanitation without the chemical smell!
Got a critter? We can handle it!
Termite Control
Pest Wranglers termite control is also the best in the business because we tailor the treatment to your home. Our inspectors are trained to look for every possible problem area or conducive condition and include it on your report. Our inspection reports are then computer generated so you won't have to decipher any handwriting.
We use Termidor® exclusively which is the elite product in the industry for fighting termites and our guarantee is second to none. While other companies offer only one year of warranty before you must begin paying for renewals, Pest Wranglers warranty lasts a full 36 months before you pay another penny and we even let you know what the cost of the first renewal will be to continue coverage.
Wildlife Management
Pest Wranglers services don't stop there, however. We also offer wildlife removal and exclusion. If you've got critters living in your home without paying rent, we'll evict them for you and make sure that they never return.
We inspect your home for every possible entry point. From there we devise a plan to seal your home and remove the animals. Many times, we are able to remove the critter without using traps and without them having any human contact which is much less stressful on everyone including the animal! Best of all our seals aren't just glued in place so they fall out when the temperatures reach the 100's. No, we install our seals with screws where possible so they stay until they are removed by human hands.
If it's in your home and you want it out, Pest Wranglers is the right company for the job.
Peace of Mind – Year-round
The best part of our Bi-Monthly program is that we can maintain the barrier from the outside of your home in most cases. This keeps chemicals away from the inside of your home, family and pets plus you don't need to be home for the treatment in most cases.
Pest Wranglers will notify you well in advance of the planned treatment time and date and, unlike other companies who give you a window of afternoon or morning, we give you a window of only two hours so if you want to be present during the service you don't have to waste several hours of your time waiting for us to show up!